Opposition To Placement of Convicted Felon In Antigo
(WXPR PUBLIC RADIO/WAOW) -- A petition has arisen online to halt the placement of a man convicted of sexual assault of a child in Forest county from being placed in Antigo.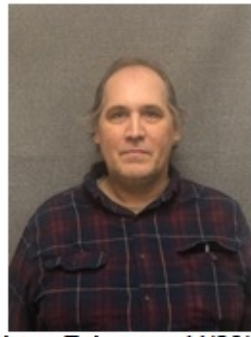 Jeffrey LevasseurCREDIT ANTIGO POLICE FACEBOOK
On the Antigo Police Department Facebook page, Jeffrey Levasseur was convicted in Minnesota in 1992 of criminal sexual conduct and two counts of a sexual assault of a child in Forest county in 1999.
A court determined in 2007 that Levasseur was a sexually violent person.
Judge Neil Nielsen later determined Levasseur was ready for release from a secure treatment facility. He was to be placed and monitored in a community.
Last October he was placed in a home in Crandon.
Reports indicate he will be placed in Antigo.
A petition to stop the Levasseur placement in Antigo has sprung up Wednesday on the website change.org with more than 800 signatures as of Wednesday afternoon.
This is not the first time Leavasseur's placement has drawn controversy.
Back in February of 2018, resident in Blackwell, Wisconsin were able to keep Levasseur from being placed in their community because of homeowner association restrictions.